"Ella I feel so sad to stop the lessons due to personal things right now. Thank you very much for understanding, I really apreciate it. I think it's a shame too, I had a lot of fun learning and speaking Dutch with you. You are a very good teacher and you also give me good advice about life and family.
I hope te see you again in the future, will keep in touch"! Eileen
"I signed up to a 20 week 1:1 Dutch course with Ella (2 hours/week). The course was EXACTLY what I was looking for. I have followed some group courses to B1 level, but really wanted to improve my conversational Dutch and the level of my Dutch reading/ writing. Ella pitched the course perfectly for me. Each week we practiced pronunciation and talked at a level suited to me (and which improved weekly under her tuition). Each week I prepared an oral and written review of an interesting newspaper article and we also discussed other topics of the week. Through Ella my confidence improved as did my skill levels and each week the 2 hour lesson flew by, helped by liberal supplies of coffee from Ella. I recommend this teacher for anyone wishing to improve their Dutch speaking and reading skills at any level". David
 Ella is a great teacher! She is always patient, she pays attention to details and has a very good way of explaining things. Lessons are always fun with Ella! I just finished A1 level and can't wait to go the next one with her guidance and support, I highly recommend Ella! Antigoni
"Ella helped me enormously to prepare for the NT2 exams, which I recently succeeded in passing much to my surprise. I have never been good at learning languages. At home and at work I speak hardly any Dutch. I was in many ways a challenging student for Ella. She worked with me patiently, helping me to grow in confidence. She found inventive teaching methods that were especially tailored to help me with my weaknesses. She managed to keep the lessons fresh and enjoyable every week. She was also a good friend through some challenging times. I highly recommend her as a teacher.". Julian
"I just finished the A1 Dutch course with Ella,
I couldn't be more satisfied!
I started the course with close to zero knowledge of Dutch, and after just 20 lessons with Ella I'm now able to have a (simple) conversation with my Dutch colleagues.
I really like Ella's approach. A lot of effort and time is spent on the speaking part and the pronunciation, which is the most important for me and what I would like to improve most.

During the lessons we used a Grammar book and a Textbook: they are written completely in Dutch, but they are easy to follow and understand, the grammar rules are very clear and the exercises are useful.
The textbook is divided into topics (like food/buying food, giving/asking road directions, going out for dinner, booking a restaurant/movie), and Ella follows the same structure, so you'll learn step by step the basic things you will need to survive in the Netherlands, like going to the supermarket or being able to speak in a shop etc.

Furthermore Ella is really a beautiful persons and her lessons are always funny and she always sets a nice atmosphere.
I am very happy and I feel lucky I found Ella among all the other Dutch teachers.
I will soon start the A2 course with her and I'm really looking forward to it".
Dank u wel Ella! Giammi
"When me and my wife first started our lessons with Ella, our level in dutch was pretty much non-existent, and within 40 hours of lessons she managed to really help us a lot, She has a really nice and fun approach to teaching beginners from the ground up in a very methodical way and you continuously see your progress, I would definitely recommend her to anyone wanting to learn Dutch". Abdou and Zaza
"Ella creates tailored made lessons for each individual that really work! I had trouble before with group lessons but with Ella she made the lessons specific for me and I was able to go at my own speed. This worked super well for me! Would highly recommend!"Peter Fisher
"Ella van Dis is amazing-), good luck!"Yekaterina Lushpina
"I would recommend Ella and her DofT school (www.doft.eu). I did  a few lessons with her and she really helped me out and was really listening to my problems and personalizing the lecture adapting it to my needs ! As she's a private lecture it was more handy to fix appointments rather than commint every week at a course. Success !"Blandine
"When me and my wife first started our lessons with Ella, our level in dutch was pretty much non-existent, and within 40 hours of lessons she managed to really help us a lot, She has a really nice and fun approach to teaching beginners from the ground up in a very methodical way and you continuously see your progress, I would definitely recommend her to anyone wanting to learn Dutch". Abdou and Zaza
"If you are looking for private/one on one dutch lessons Ella van Dis is the only option. The lessons are in a comfortable environment. Ella is extremely patient and always professional. On top of that the lessons are a lot of fun. I would highly recommend Ella van Dis if your looking to learn the Dutch language."Wouter van Helden
"I have recently completed a Dutch course (NT2 B1) with Ella. Ella is a great teacher, patient and thorough. She is also very professional, has great attention to detail, and pays attention to the specific improvement areas that you as an individual need. With Ella my confidence in speaking the language greatly improved, along with my vocabulary and grammar. People around me within a very short time saw a big difference. I really enjoyed doing the course and was very satisfied with the results. Working with Ella has re-energized me to continue to learn and improve my Dutch. I highly recommend Ella as a Dutch language teacher"! Eileen Dalton

"Ella is a wonderful teacher! She follows the student tempo and adapts the lesson according to what is needed. If you want to practice more of a certain exercise, she will do that for you, while also keeping an eye on the clock and the agenda as she has initially planned. She is very professional, super organized and always there for you. You quickly become friends with her and the lessons feel like a pleasant chat rather than two hours studying. I would definitely recommend her to everybody who wants efficiently to study Dutch". Elitsa Zalevska
"I was searching for private Dutch tutor in Haarlem area and I discovered Ella by recommendation of fellow expats. It was not that easy for Ella to find a time, as she is almost fully booked (yes, she is that good!), but she did her best to make it happen and I couldn't be happier that I attended this course. Ella makes you excited about lessons and you really wait for them! She is extremely patient, encouraging and gifted. I cannot recommend her good enough! On the side, she makes also delicious coffee 😉 " Joanna Fornal
"I decided to get serious about learning the Dutch language to become better integrated. I knew I required personal attention and instruction to further my abilities. I'm grateful I found Ella to help me do this. She has been a wonderful teacher and has adapted her teaching style to suit my needs. I've required instruction on both professional and personal levels and Ella never failed to meet my needs together with a warm smile, welcoming disposition and good fun". Angie Bullock
"If you are looking for a native Dutch speaker teacher for an awesome Dutch class, I recommend
Ella van Dis. Besides being an awesome teacher, she's a lovely person!" ❤❤ Daniele
"Thank you for the lovely lessons you gave to Jordan".  Jacintha
"I wanted to get my Dutch up to speed for the NT2 programma II exams, and Ella was recommended to me. I greatly enjoyed my weekly lessons with her, and my level of Dutch – and my confidence in it – improved markedly. She is very good at fitting the teaching style to the preferences of the learner, and she works you hard but always in a friendly and comfortable atmosphere. Now that I have sat my exams (successfully I hope!), I will miss our weekly meet-ups." Catriona Black
"Ella is very good at what she does!!" Scott Anderson
"Ella is a fantastic Dutch teacher. I recommend you sign up now. Ella is open, friendly and patient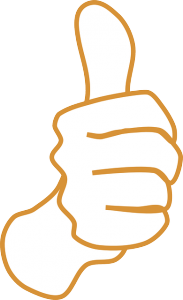 with me.  She tailors the lessons to my learning style and interests, making the lessons practical and fun with imaginative role playing exercises, excursions and creation of personal dialogues in topics relevant to my own environment.  I have found this all very useful with a high focus on conversational Dutch (with grammar and vocabulary expansion) to ease me into living and working in the Netherlands. Ella is very flexible around my agenda and location making it easier for me. With a thoughtful and approachable manner, Ella easily engages me every time we meet and makes learning Dutch a pleasure. Ella came recommended to me and I have not been disappointed, as I'm sure you will not be too." – Nicola
"A useful and personal crash course is the 'd or t training' in verbs, through which my writing really improved. Ella has a keen eye for your weak spots in grammar and energetically takes you along on the road to improvement!" Fleur Launspach
"Recently I took a short language training with Ella van Dis. As an independent entrepreneur, I frequently use social media and was faced with my insecurity about'd or t' when writing. Very pleasantly, Ella taught me some rules so that I now write with more confidence, e.g. Twitter, LinkedIn or Blogs. Ella is extremely motivated to work towards a good result. A week after the training she sent me two revision exercises to make sure that I had understood the lessons and could apply the rules. I've come to know Ella as a beautiful person and a professional teacher". Erica Argelo
"Ella has been my teacher for about 1 year now. I improved my Dutch by monthly classes, each class 2h 30 min. The balance in reading, writing, listening and speaking was quite good. Ella creates a challenging session, she never spoke in my native language and the level of exercises was very good. Ella has a lot of energy which she took to the lesson. It helps me especially after an all day job, to concentrate. She is flexible in terms of location, timing, delaying lessons. I think Ella is an excellent teacher". Adam
"I enjoyed the time I spent together with Ella. Not only did I learn to speak and read Dutch better, but I also learned valuable insights into the Dutch culture, which still helps me as I meet new people and try to understand why they communicate and act as they do. Her patience and flexibility was highly appreciated as my demanding job often required changing an agreed appointment with her. Her sense of humor and diligence were important drivers to maintain my motivation as she helped me understand mistakes I was making. I highly recommend her in helping other busy professionals master the art of speaking and understanding Dutch and the Dutch." Ann
"Dutch is not an easy language and the pronunciation is very difficult for a native Chinese speaker. When I knew Ella, I did speak already quite good level Dutch (I work in a Dutch firm), but she helps me even better my Dutch a lot. She is very strict, but her lesson is very interesting and flexible which she adjusts her lesson basis on my level, situation and needing. The quality of her lesson is very good (a trustable level), because now I pay more attention to my pronunciation when I speak Dutch, and my Dutch is even much better than before!" – Hope Chen