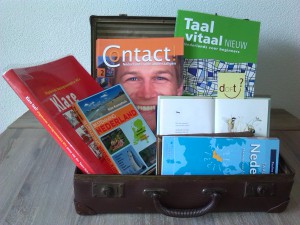 Learning Dutch for expats
The skills speaking, reading, writing and listening will be practical to be used in daily life. The way of teaching is interactive. The use of books, Internet, YouTube, newspaper articles or material about your own business makes it varied.
NT2 Basic at doft? will take you through a 40 hour basic course.
NT2 Advanced: you focus on the subjects you want to push to a higher level. The program is tailor-made in cooperation with you and will be tailored to your profession and interests.
Training for the State exam 1 and 2 is also possible!

Improving your Dutch
For example:
interpunction

the use of verbs, the sequence of a sentence, the plural

layout of a letter
All trainings are available for private or business use.